Date: March 31, 2015
Author: England Furniture
Categories: News
Date: October 20, 2014
Author: England Furniture
Categories: News
High Point Market is the" world's home for home furnishings!" "Market" occurs twice a year and it represents the largest furnishings industry trade show in the world. The 2014 Fall Market runs October 18th to October 23rd.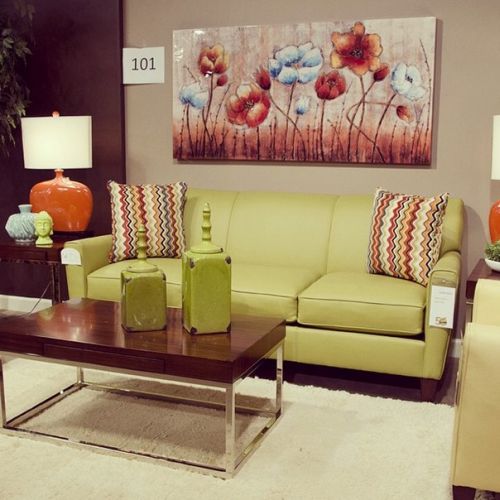 Market brings more than 75,000 people to High Point, North Carolina.  It includes 11.5 million sq feet of showspace, it is held in over 180 buildings, and it highlights tens of thousands of new product introductions. England Furniture is showcasing a number of exciting new England Furniture introductions.  New pieces include the Holt Collection, the Blair Collection, and the Estep Series.
Be sure to stop by and visit our England Furniture exhibition. We are located at Plaza Suites 100.
Date: August 29, 2014
Author: England Furniture
Categories: News
On September 18, 2014, England Furniture vendors, suppliers, employees, and sales reps will join with those who generally love golf and will gather at the Woodlake Golf Resort in Tazewell, TN, to take part in the England Furniture 25th Annual ADE Golf Scramble.
The monies generated by the golfing event will be placed in the ADE Foundation, an entity created to disperse funds to charities that seek the good of the local community. Previous recipients have included the American Cancer Society, Habitat for Humanity, Walter State Community College scholarships, and The Alpha School. Funds from the England Furniture Annual ADE Golf Scrambles have helped those affected by weather related catastrophes, they assisted in buying school supplies for elementary school students, and the funds generated have helped with the distribution of Christmas baskets to local under-privileged persons. Funds are used to aid the local community and whether they are given to employees or non-employees.
On Thursday, September 18, teams will gather at the Woodlake for two rounds of golf. Lunch will be provided and prizes will be awarded at the end of round two. For half of England Furniture's existence, this event has been held in late summer to provide a day of friendly competition with industry friends, while, at the same time, assuring that funds will be available to help individuals in our community.
Many thanks to the loyal patrons who supported the Arnold Dwight England Golf Scramble year after year! Fore!