Countless studies discussing the relationship between office productivity and the office environment have been released over the past decade.  These studies discuss the importance of lighting, color, acoustics, ergonomic, room temperature, and air quality.  Another key factor is the office layout and the furniture used to design your office space.
The idea of creating an open-office, or a part of your office as an intentional open-space, remains a popular choice.  It is also often viewed as a way to increase employee satisfaction and office productivity.  Whether you're considering the open-office or open-space, the England Furniture Company encourages you to consider these factors before you make your purchases.
Boring Furniture = Ineffective Employees
Boring office furniture typically creates situations where office materials begin to pile up and clutter the environment.  As a result, people react in one of two extremes – irritation or laziness.   Either way, they tend to increasingly lose interest in their work and their productivity goes down.
Color Matters
As in the case of many interior design situations, color choice matters.  Various studies demonstrate how individuals are affected by one color or another.  But it's not only the color choice that you should consider.  The intensity of the color (or colors) in your office also matter. Bright colors tend to stimulate the mind, while muted and soft colors tend to soothe us.
A Symbol of Your Culture
Your choice of office design and layout inherently creates a message to anyone who enters the space.  It is a symbol of the company the company culture.   An open-office, or an office with an open-space, informs employees that they work for an organization that is honest, transparent; and encourages communications, egalitarian relationships, brainstorming, and creativity.  It can also suggest that managers care about the health and well-being of their employees and team members.  Finally, it lets everyone know they are part of a team seeking to reach common visions and goals.
Cost Effective
If you're seeking to create an open-office, you may be on track for saving money.  Open offices are typically much more cost-effective in terms of initial set-up, but they are also effective for cleaning, heating, and cooling purposes.  Open offices can also allow for the introduction of more employees, thus giving companies room to grow and expand without having to relocate.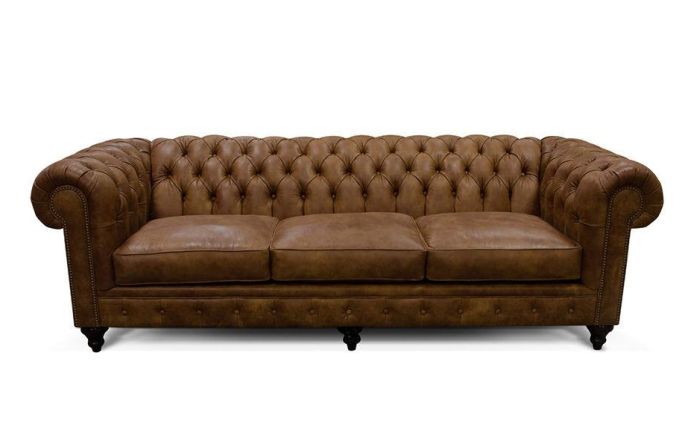 Are you planning to take some steps towards creating an open-office or open-space?  Everyone loves the coffee house look and many of our England Furniture sofas are a great way to create an open, creative, and collaborative space.